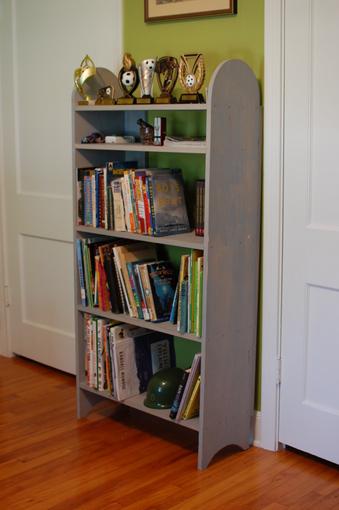 I built this Shaker-style bookcase for my son's room. This simple design uses pine from Lowe's, hand-cut dados, cut nails, and milk paint.
This is the second shelf I have painted with milk paint. I like that it has no fumes and shows the grain through the paint. Even with books or heavy boxes sliding in and out, the milk paint holds up very well.
I defined the dados using a wide chisel and then cleaned out the bottom with a chisel and router plane. For this shallow dado in soft wood, the chisel cleanly cut the full depth of the dado.
The side pieces I nailed to the shelves after painting everything. I had a couple of hammer dents, which I corrected using a (clothes) iron on top of damp towel. The steam raises the dent and did not impact the paint.