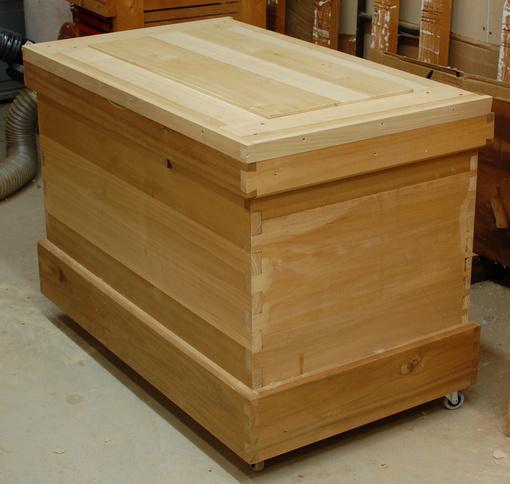 This chest is based on the plans in Christopher Schwarz's book, The Anarchist's Tool Chest.
The premise of Schwarz's book is that you need a minimal set of tools. He describes all the tools, nearly all of which are hand tools, and then builds a chest for those tools. I found it irritating that he built the chest using tools, including a table saw, that he didn't list in the first section.
Nevertheless, I was convinced I needed protection for my tools after painters power washing my shop blew water through the open eaves. There was no serious damage, but it could have been bad.
Schwarz says he can complete a chest in about 40 hours. I started with rough poplar and did most of the work by hand and it took me a lot longer than 40 hours.
Poplar was readily available for me, but if you are working primarily by hand, I recommend choosing a softer wood like pine. That will make the work go faster.
In the plans, Schwarz put many dovetails in the main box joint. You don't need that many. If you look carefully, you'll see that on the front I used half the number of tails.
For the lid I used pinned half lap joints as opposed to Schwarz's mortise and tenon. That saved a lot of time.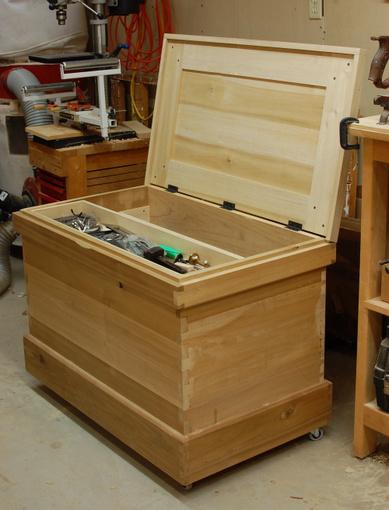 The sliding trays and saw till have worked well.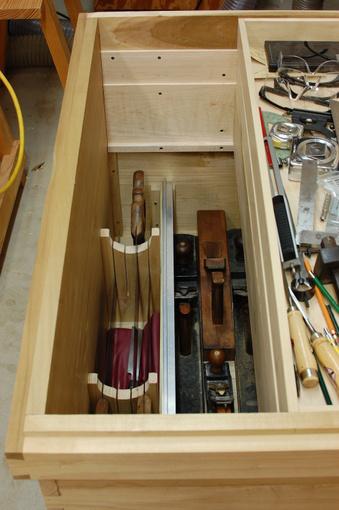 Since this is shop furniture, I decided to leave it unpainted.
I do like working out of a tool chest. It limits the tools I maintain and I feel like they are secure from the elements. My biggest complaint is that it just took too long to build. I built a Dutch Tool Chest for my son and that was much easier.
The biggest thing I learned from this project is that I want to get back to design projects entirely myself.