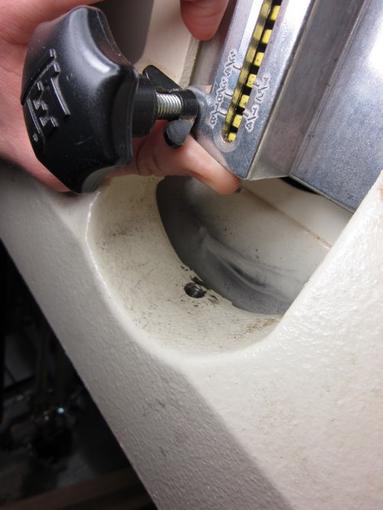 The pointed tension rod of my Jet 14" bandsaw drilled a hole in the cast iron.
This is a common problem and is discussed in the Iturra Design catalog and on several forums.
A former machine designer from my local woodworking club suggested a great solution. He ground off the tip of the tension rod and used his milling machine to drill a cup in the end of the rod. I bought a 1/4" bearing ball from Breed & Co for $0.36, dropped it in the hole with a little grease. Now the tension rod is silky smooth.